I progetti dei corsisti
Ogni corsista di Mother India termina il proprio workshop producendo un progetto completo.
Qui a sinistra un estratto dei progetti dell'ultimo workshop.
Clicca su una foto per aprire la gallery del workshop e guardare i progetti completi e se ciò che vedi ti piace, fallo sapere al mondo condividendolo su Facebook e twitter.
-
Every student of Mother India end the own workshop producing a complete project.
Here on the left there is an extracted from latest workshop's project.
Click on any image to open the workshop gallery e to have a look over the complete projects and if you like what you see, let the world know sharing it on Facebook and Twitter.
I workshop di Mother India, i regolamenti e come partecipare. - Mother Indias' workshops, guidelines e how to participate.
Prossimi workshop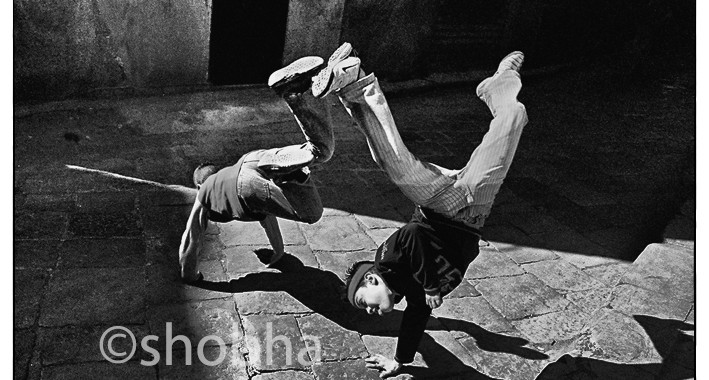 Motherindia School anche quest'anno propone un workshop fotografico a Palermo. Città affascinante, contraddittoria, Palermo vive perennemente ed ossessivamente, come molte città dei sud del mondo, tra due culture in contrasto assoluto tra di loro. Il tema sul quale vorremmo invitare i corsisti ad esprimersi fotograficamente sarà quello della legalità e in antitesi quello dell'illegalità. La bellezza del centro storico, nonostante il suo degrado, suscita emozioni nette e forti, le luci basse dei vicoli dove vive una umanità generosa e diffidente, nello stesso tempo, spesso scomposta, sono un invito alla rappresentazione. Motherindia School again this year proposes a photographic workshop in Palermo. A fascinating city, contradictory, Palermo lives perpetually and obsessively, like many cities of the southern hemisphere, between two cultures in total contrast to each other. The theme on which we would like to invite students to express themselves photographically is that of legality and illegality in the antithesis.