Street life con Mother India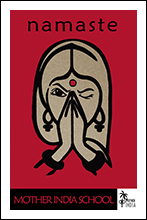 "La vita non e' un viaggio. Non e' una meta. E' un processo. Arrivate passo per passo. E se ogni passo e' meraviglioso, se ogni passo e' magico, lo sara' anche la vita."
-
"Life is not a trip. It's not a destination. It's a process. Arrive step by step. And if every step is wonderful, if every step is magic, so life will be too."
Venerdì 13 ottobre 2017 Incontro aperto al pubblico con i fotografi Shobha e Enrico Prada a seguire – "Nataraja – la danza della vita" proiezione del film, alla presenza del regista Filippo Carli. Inaugurazione della mostra collettiva fotografica India: "rituali e guarigioni" curata da Enrico Prada. Fotografie di: Barbara Caleo, Rita Carriaggio, Catia Masetti, Barbara […]